We have grown rapidly since 2017, manufacturing private label nutritional supplements in the UK. In 2022 we moved to a new factory equipped to the latest cleanroom standards more than doubling our manufacturing capacity.  We have brand new encapsulation, blending, quality control and automated packing machines to provide your brand with the highest quality nutritional supplements.
We don't have our own supplement brands, so you can be sure we will never be competing with you.
If you would like to visit us to see our nutritional supplement manufacturing operations, please contact us to arrange a visit.
Ted Burney, our founder, has 30 years experience working in the supply of nutritional supplements. Ranging from supplying raw materials, to the distribution of bulk capsules and finished vitamins, minerals and supplements to the nutritional trade. 
The nutritional supplement market has changed greatly over the years as consumers discovered the convenience and choice of shopping online. Physical stores have given way to entrepreneurial internet retailers offering easy ways to buy a wider range of products. Consumers are improving their understanding of the benefits of nutritional supplements, becoming more discerning and demanding. As a result innovation is vital to ensure you win their custom.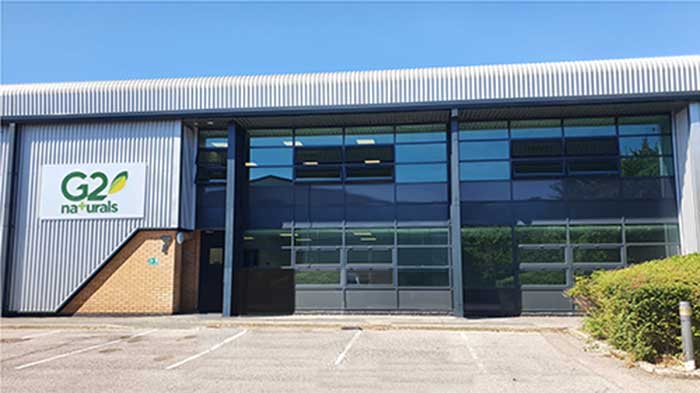 Innovate to Differentiate
Your customer's demands are the lifeblood of our business. Our knowledge of innovative new materials and trends in vitamin, mineral and nutritional supplement usage enable us to help you build your business. 
The result is unique, new and innovative nutritional supplements that are attractive to your customers and help you differentiate your products from your competitors.
G2 Naturals are proud to be members of the HFMA (Health Food Manufacturers Association). We are also certified by RIBUS, the global leader in organic & natural rice alternatives, to use their high quality ingredients. 
So, you can be confident that your supplements will be of excellent quality and can be marketed as Clean Label to your customers.

If you would like to find out more about us, please get in touch.
If you would like to discuss your vitamin or mineral supplement project with us, please get in touch.